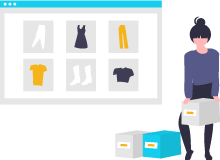 eCommerce Website Development Agency Toronto
Reach new heights with effective eCommerce Web Design Solutions.
Ecommerce Web Development Services
Developing a website needs a thorough understanding of the business needs so that a more suitable platform and technology is selected for it. Yazlo, being a reputable eCommerce web development Company, brings you innovative solutions to suffice the needs of your B2B and B2C models.
User-friendly eCommerce designing
Custom eCommerce web development in Toronto
Complete eCommerce setup and consultancy
Consultancy to choose between eCommerce platforms
Ecommerce integration, extension development
Personalizing customer experience
Marketing insights and automation
Our Ecommerce Web Development Services Include
Yazlo has a team of eCommerce experts to draft a web shop that portrays your business in the best way possible. We have a diverse team of eCommerce developers specializing in a variety of eCommerce platforms.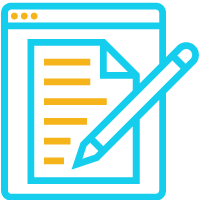 Shopify Ecommerce Store Development
Go live and be strong with our superior Shopify eCommerce Website Development services. We bring you the ease of setting up an online store, putting it live with an entire catalog without missing a single detail. Turn on the premium mode and set your business to accelerate. Let Shopify give wings to your web venture as it's a leading platform to host a web shop with commendable speed, security, scalability, and support. We offer but are not limited to:
Complete Shopify eCommerce Store Development
Responsive and UX designs 
Theme and app development 
Migrating to Shopify 
Continuous support and maintenance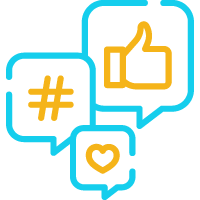 WooCommerce Website Development
Need to start low? WooCommerce is here to help you kick-start your entrepreneurial journey. Yazlo brings you reliable WooCommerce development services to help you take the initiative without spending a lot on premium subscriptions. There is a huge community to support your WooCommerce store, help you fix issues, refine the user experience, and add extra features with a simple plugin install. Yazlo becomes your technology partner in making it happen with the limited resources of your business. Here are a few of our worth mentioning services:
Simple and easy-to-use eCommerce platform
Custom WooCommerce website development
Plugin development and customization 
Integrating official and third-party applications
Migrating to WooCommerce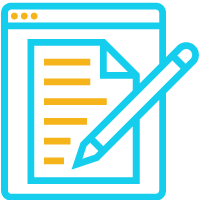 Magento Ecommerce Development
Yazlo is backed by FMEExtensions that's a pioneering Magento Ecommerce Development Company in Toronto. They have acquired excellence in delivering gigantic projects in Magento with their matchless expertise and experience in this domain. If you are planning to expand your business to other regions or go global, Yazlo can take you to the dreamland. Reach out for:
Custom eCommerce development
PSD to Magento theme 
Bespoke Extensions development 
Magento systems integration 
Selfless support and maintenance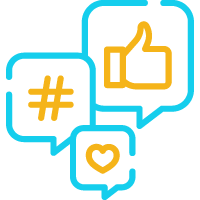 PrestaShop web development
Yazlo helps you take advantage of the free and open-source PrestaShop platform. We assist our clients with the finest Prestashop Web Development services as it is easy to use, pocket-friendly, customizable, and scalable. This is a standalone eCommerce platform that has garnered a huge community of developers and contributors to assist you to start low and expand as much as running an international brand. Yazlo is among the competent developing agencies that offer you a series of helpful services. Some of them are listed below: 
PrestaShop custom web Development
Developing themes and modules
Integration and customizing plugins 
Simplifying UX and UI 
Prompt support and maintenance
E-commerce business goals we meet
Our developers structure the websites in a way that makes it easy to get you a dynamic, interactive, and user-friendly platform. Building an attractive website is something that always encourages users to interact on it and in this way the traffic increases like nothing else.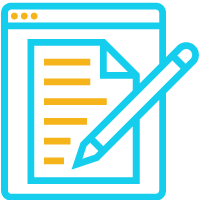 When we work together we can help you launch your website and generate ROI faster than anyone else in the business. We guide you with all the technical goals you need to set in order to flourish online as a company, a brand, and business.
Ecommerce ecosystem design and implementation
Competing outline and UX analysis
Ecommerce website design
Technology advising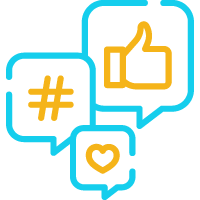 With us, you can effectively improve the customer experience of your website. Moreover, you get a good insight on new sales opportunities, expand your business and implement better marketing strategies – Yazlo is your one-stop for all these services and even more.
Customer experience improvement: UX and UI redesign
Back-office automation and cross-system integrations
Search of suppressed wants and needs
Loyalty building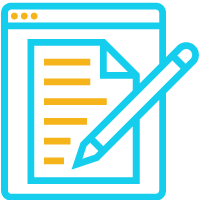 If you are using an older and slower version of the eCommerce platform which is inefficient for you then you need to migrate. We always advise our clients to shift to an optimal eCommerce platform that fulfills the requirements of your business.
Computation of the total purchasing cost
Business and SEO data migration
Modern resolution revision
Custom design changes
Technology consulting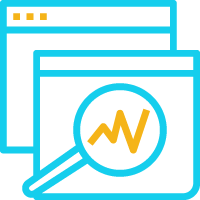 There are two solutions to omnichannel. Yazlo being the leading eCommerce Website design Agency in Toronto works to successfully combine consumer experience over offline and online sales, automated back-office methods enabling your full clarity and efficient collaboration.
integration with other technologies
Customized to your requirements
Back-office computerization 
Ecosystem structure
Ecommerce launch
Not sure if we are the right e-commerce solution provider for you?
Our developers structure the websites in a way that makes it easy to get you a dynamic, interactive, and user-friendly website. Building an attractive website is something that always encourages users to interact on it and in this way the traffic increases like nothing else.
Contact us and our representative will get back to you with a quote. Feel free to ask if you have any questions.