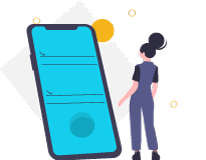 Innovative Mobile Application Development in Toronto
We convert your great ideas into great Web and Mobile Applications.
Yazlo has been providing customized mobile application development in Toronto for all genres of industries. Making a mobile application is all about making it user-friendly while making sure that the user understands how the App works. Our team understands and researches extensively on the audience of the app and how can we generate leads for other people who are unaware of the App.Updating next-gen technologies, smart algorithms and latest UI
Updating next-gen technologies, smart algorithms, and the latest UI
Designing and developing native Android and iOS mobile apps
Mobile application development based on React Native and Flutter
Mobile Application development Services
All you need to have is a proactive team that is willing to put in the work any app needs. Exploring the market to know the requirements and updating it from time to time with every new trend is all up to us. When we are fully notified about the expectations we start working on how to fulfill those expectations to engage more people with the mobile app. The results are always proved to be attained.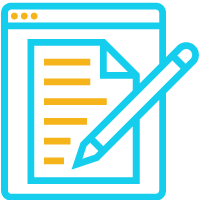 Our especially talented UX and UI designers craft classic designs that reach out from the crowd. Our UX designers know the passion points a user can feel and make sure the generated app is free from any diversion. Once the model confirms the value statement and user wants then the result is grown. The UI designer then steps in and adds obvious factors to the validated prototype to make it look aesthetically gratifying.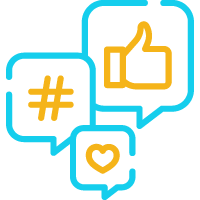 Yazlo comprise a team of skilled mobile App developers in Toronto. Our team of extremely experienced developers builds designs with the best frameworks accessible in the market. They develop mobile applications that are power-packed with features and are highly appealing. Our applications are strong in structure and are high performance. Our mobile applications are developed in both native and hybrid platforms depending on the client's requirements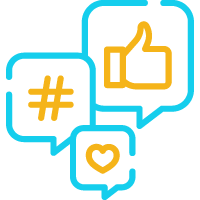 We offer maintenance and support services that provide exceptional customer satisfaction. We deploy speedy security patches and roll out iterative updates as needed. We also offer app store optimization services so that your app stays at the top in the app store searches.
We live in an era where everybody has a mobile phone in their pocket. People today can not survive without carrying a phone with them.
61% of mobile users read their email via mobile devices. 92% of users do skimming with a mobile app while 8% are surfing the web with their smartwatches.
84% of the users are of the view that a non-intrusive and feature-rich mobile experience is important across all handheld mobile devices and tablets.
Using our local and cross-platform mobile app advancement knowledge and expertise in both iOS and Android platforms, we have acquired the art of producing power-pack apps with stunning UX/UI that solely defy expectations.
Using the latest SDKs, APIs, and development platforms, we tap deep into the operating systems and conjure groundbreaking solutions that ensure high user adoption.
Not sure if we are the right development team for you?
Our developers structure the websites in a way that makes it easy to get you a dynamic, interactive, and user-friendly website. Building an attractive website is something that always encourages users to interact on it and in this way the traffic increases like nothing else.
Contact us and our representative will get back to you with a quote. Feel free to ask if you have any questions.