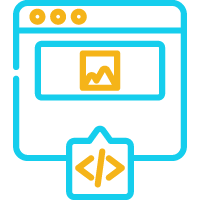 Custom Web Development in Oshawa
Experience Bespoke Website Development Services 
Yazlo is the best Web development company in Oshawa. We have a team of seasoned developers who structure and build pixel-perfect websites. Our Web Development Services at Oshawa can help you get an eCommerce website that converts traffic into your customers. 
Essentials For Custom Website Development: 
Studding Designs    |    Thoroughly Responsive    |    Professionally Structured
Updating next-gen technologies, smart algorithms and latest UI
Compatible with native Android and iOS mobile apps
Our Website Development Process
Our responsibility as custom website development agency is to produce a compelling brand launch with all the necessary elements, so you can expand your eCommerce business by giving a makeover to your e-store and grow it into an enormous venture.
The vision is yours, we just bring it to life.
Within 3-5 days the initial draft is ready while keeping you in the loop.
After final feedback and some revisions, your website is ready to go LIVE!
Our Website Development Services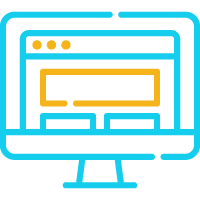 Custom Website Development Services ​
Through the years Yazlo has been providing fast and most effective website development services in Oshawa. Customizing the website for your satisfaction and yours alone is our main objective. Our team understands your requirements and makes a suitable plan for you for your approval. Next, we implement the plan and create a custom website ground up to complete your vision into a site of perfection.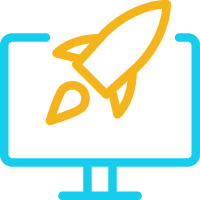 Magento Development Services
Order your personal custom-made eCommerce website developed on the best eCommerce platform Magento. We have the best Magento developers in Canada. Magento is the best platform for your if you want an eCommerce website tailored for you. As expandable as Magento is you can push the limits of your eCommerce store to infinity with the extensions added in the website sky is the limit for your eCommerce store.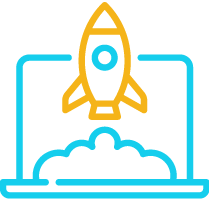 WordPress Development Services
Get the best WordPress website development services with responsive design that works intuitively with your audience. Yazlo hosts a roster of the best WordPress developers in Canada. We develop all the WordPress plugins, websites features, and WordPress customizations for your WordPress website. Win #1 position in SERPs and convert all that traffic into loyal customers to boost your eCommerce business. 
Why Choose Yazlo For Website Development?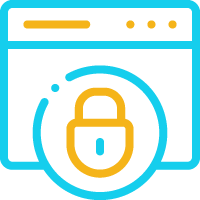 We have the most skilled team in Oshawa. After handing you over the credentials, we stay by your side for any queries or bug fixes that might come along the way.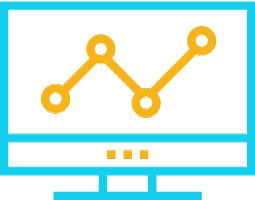 Yazlo develops the ideal website with the latest features and functionalities that you need to convert your target audience into loyal customers. We have done this thousand of times.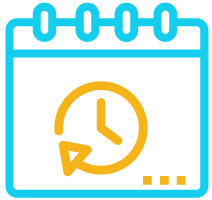 Without slowing down the process, Yazlo caters to your requirements as efficiently as possible. Following our customer-first policy, we never delay your projects and deliver full and on time.
Not sure if we are the right Web Design Company?
Our custom web design team structure the websites in a way that makes it easy to get you a dynamic, interactive, and user-friendly website. Building an attractive website is something that always encourages users to interact on it and in this way the traffic increases like nothing else.
Contact us and our representative will get back to you with a quote. Feel free to ask if you have any questions.